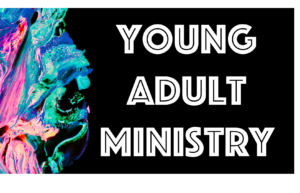 Welcome!
We look forward to seeing all young adults at one of our upcoming events!
Wait… am I a young adult?
If you're unmarried and between the ages of 18 and 34, then yes!
Weekly Events
Young Adult Life Group – 9:00 a.m., Sundays
Monthly Events
Outreach @ The Bridge, Homestead
Take a peek at the calendar for more information
on these and other events we have upcoming.
May God bless you!
Micah R. Whitley: micahrwhitley@gmail.com
Jolicia Brown: office@mykcbc.org