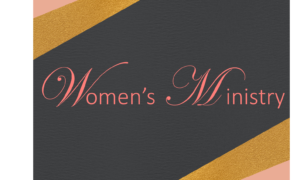 Our desire is to lead more women to Christ while equipping and encouraging them to be all God created them to be as women, moms, neighbors, friends and leaders in their own families and communities!
KCC provides opportunities for women to make deep and lasting friendships, and to be encouraged and supported in their journey with God. As we grow in knowing more of God's character, and who He has made each of us to be, we need times to gather together, to share our hearts, to pray for each other, to carry one another's burdens, to love each other, and just have fun fellowship together. Through large group and small group gatherings and other special events, we hope to provide ample times for deepening our relationships with God and each other.
Women, we look forward to seeing you at our regular events:
Women's Life Group – 9:00 a.m., Sundays
Also, take a peek at the calendar to see what other events we have upcoming.
Ministry Leaders:
Carmen Jones-Carey: cjonescarey@yahoo.com
Archalena Coats: archalena@aol.com
Detra Fleming: renefleming@yahoo.com