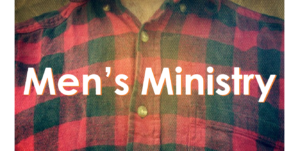 As men, we play many important roles, which involve many relationships such as husbands, fathers, providers, spiritual leaders of our homes, co-workers, etc. These relationships can only fulfill their potential as we become more Christ-like in our attitudes and actions.
To accomplish the purpose of being made "complete in Christ," we believe that it is necessary to provide opportunities for men to interact with one another, both on a social basis and more importantly on a spiritual basis.
In
Proverbs 27:17 we are told,
"As iron sharpens iron, so one man sharpens another."
Men, we look forward to seeing you at our regular events:
Men's Life Group – 9:00 a.m., Sundays
Men's Fellowship Bowling League – 8:00 a.m.,
every other Saturday (see the event calendar).
Also, take a peek at the calendar to see what other events we have upcoming.
Dexter Townsend: dtownsend@miami.edu
Al Davis: stevetitan2000@yahoo.com